A senior technical writer helps companies communicate technical concepts and complex product information to their users by creating technical guides, product descriptions, and documentation.
Hiring a senior technical writer adds more value to your technology company and further helps your customers understand your complex products. A strong job description is fundamental to hiring a competitive senior technical writer who meets the organization's required skill set. 
Your senior technical writer job description must be comprehensive and straight that communicate the organizational environment, expectations, candidates' responsibilities, and requirements. 
In addition, sharing the growth opportunities for a Senior Technical Writer and how their role impacts organizational and industrial success can guide visionary writers to join your Company.
This article covers senior technical writer job description examples that you can use to hire a suitable candidate. 
You can make the changes per your business's requirements for the open job position. 
Senior Technical Writer Role
Technical Documentation involves simplifying and explaining the software and technology products helping the readers to understand the underlying concepts easily and holds the potential to convert readers into buyers and loyal customers. 
A senior technical writer is responsible for various technical style guides, including user guides, manuals, articles, technical support, and easy-to-understand end-user documentation.
For companies with a concentrated technical writing requirement, such as software houses, a senior technical writer requires leading and supervising a team of technical writers to ensure high-quality content production.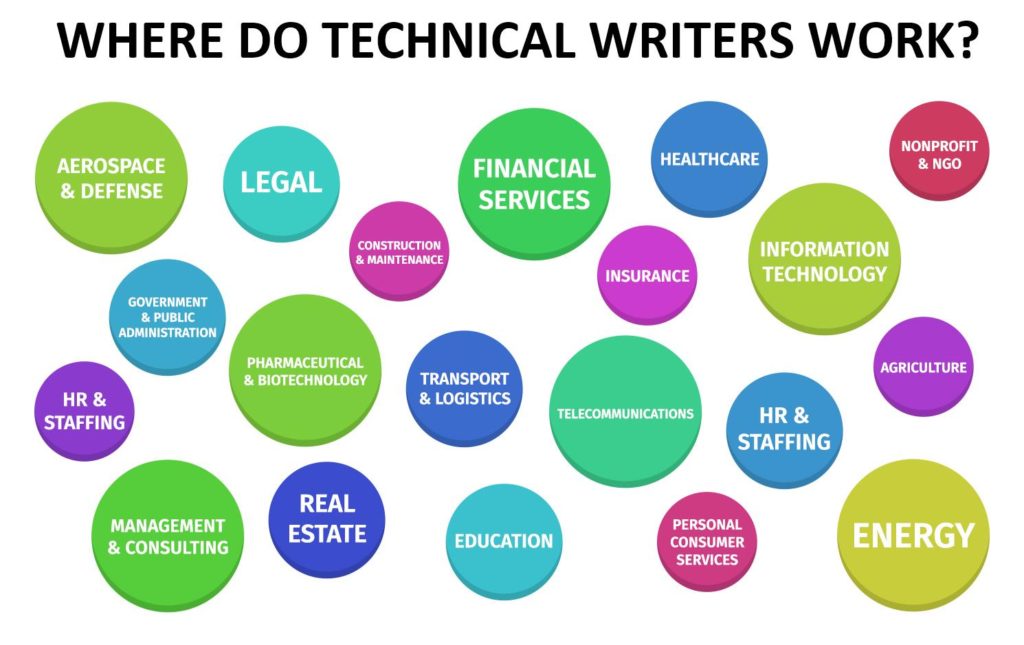 They also study, evaluate and analyze the user feedback to understand the customer pain points and integrate the feedback to improve documentation quality.
In addition, senior technical writers ensure the documentation's quality by editing, revising, rewriting, and analyzing the existing technical content to make it more user-friendly.
A senior technical writer's job is usually flexible, and they can also opt to work remotely if offered in the job brief.
Senior Technical Writer Job Description Examples and Templates
To get the right candidate for the relevant job position, it's important to follow a well-formatted and well-explained job description.
To begin with the job description, the Company must create an elaborative job summary or brief. This will help the candidate understand what qualifications (such as a bachelor's degree, diploma, or training) and technical skills they require to land a job at your Company.
Furthermore, the job description must include all the roles, responsibilities, and requirements needed to perform the job functions efficiently in the technical field.
We have some ready-to-use job description examples/templates that you can use the way you want to shortlist the ideal candidate.
Example 1: Senior Technical Writer Job Description for Software Company
Job description
We are looking for talented and highly qualified personnel with a minimum of "XYZ" years of experience to join our Company as a full-time/part-time/remote senior technical writer.
As a senior technical writer, your responsibilities will include leading a team of other writers, creating, editing, and maintaining simplified user documentation, including training guides, user guides, instruction manuals, journal articles, software documentation, product documentation, tutorials, etc. technical manuals.
Your hard work and performance will ensure effective technical communication between different internal teams and technology developers, target clients, and key stakeholders.
Moreover, our company might consult you to create software applications and products policies with different teams of product managers and software developers (or with other subject matter experts).
Responsibilities
Work and communicate effectively with software developers, product marketing, and product managers to write and maintain high-quality documentation.

To plan, write, edit and revise technical information and documents, including user manuals, general overviews, configuration/installation instructions, tutorials, test plans, and product specifications.

Collaborate with the team of technical writers, and facilitate product and software development teams.

Assess, analyze and evaluate versatile audiences, including non-technical users, system administrators, integrators, and programmers. 

Create state of the art technical documents, including API Developer Guides, User Guides, In-Platform documentation such as welcome instructions and tooltips, Integration Guide, product documentation, and more.

Create other client aids such as an online demo, online video, online help, guided tour, and other educational guidelines and techniques

Transform complex documentation into simple concepts that are easy to understand by the end-users

Study and evaluate the user feedback to retrieve information on documentation and use it to enhance usability.

Work as an editor and build constructive criticism to ensure fluency in training documentation throughout the team

Analyze the metrics used for training and assess the customer feedback to align them with future investments in training
Requirements
The candidate must have a Bachelor's degree in Computer Science or other technical fields like engineering

The candidate must have at least 3 years (or more) of technical writing experience.

The candidate must possess excellent writing and communication skills

The candidate must have ample experience in working with content management systems in multiple mediums

Candidates with skills and experience working with various departments (internal teams) to furnish the complete product cycle will be preferred.

The candidate must have experience in owning and building an end-end documentation process.

The candidate can show their capability to adapt to a fast-paced work environment.

The candidate will have to pay attention to explicit details and work on different projects simultaneously after prioritizing the tasks.

A personality with a positive attitude and confidence to tackle challenges

Candidates with experience in working with the following coding tools will be preferred: HTML, JavaScript, CSS, Intercom, Mix panel, Jinja, Confluence/JIRA, Git & GitHub
Looking to master the senior technical writing skills and know more about the role? Check out our world recognized technical writing course that allows you to not just nourish your technical writing skills but helps you become an expert senior technical writer:
Example 2: Senior Technical Writer Job description for SAAS Company
Job description
The [XYZ] Company is looking for a senior technical writer to write, revise, and review product documentation. We provide SaaS-based solutions for online retailers rooted in AI-ML technology and sent to retailers via the cloud.
You will collaborate with software developers, project managers, and designers. Attend engineering meetings and work with internal departments such as Sales, Marketing, and Onboarding teams to collect, create, and publish technical knowledge for multiple audiences. In addition, you'll create technical documentation, including infographics, training videos, and screenshot markups, among other high-quality instructional materials.
You are required to extract technical content from an SME and develop training manuals that explain and break down steps for the end-user.
Responsibilities
Maintain the internal documentation ticketing system, resolving customer and internal consumer issues.

Develop comprehensive user guides, technical overviews, FAQs, and in-product support material.

Check for accuracy and consistency in both the product and the documentation.

Adapt to a fast-paced industry and modify duties and objectives as needed.
Requirements
Bachelor's degree in the relevant field and equivalence in Journalism, Communication, and English.

Exceptional technical writing skills with 2-5 years of experience in a similar role.

Prior experience in a SaaS-based company is preferred. 

Excellent English communication skills (written).

Proven experience in HTML, JavaScript, and CSS.

Technical skills to comprehend JavaScript code and develop step-by-step user guides.

Hands-on experience with API documentation tools and a thorough understanding of XML and JSON.

Experience in creating infographics to share the workflow processes and complex content.

Ability to multitask and collaborate.
Example 3: Senior Technical Writer Job description for IT Company
Job Description
Company [XYZ] is an industry documentation leader due to our commitment to client satisfaction. Effective communication has played a key role in achieving success. We are searching for a Senior Technical Writer to collaborate with the technical and engineering departments to prepare internal and end-user-based documentation for our software. 
As an ideal candidate, you will design documentation templates for database, system, and complex program information. Your ability to work as a primary writer and be responsible for evaluating, analyzing, and comprehensively delivering complex information will make you an ideal candidate.
Responsibilities
Create, modify, and maintain technical papers, such as user documentation, testing, software engineering, and system operations.

Compile and analyze product and technical data from various sources to document new or changing product features.

Develop procedural and technical information for technical and non-technical end-users through researching, writing, editing, and reviewing the existing content.

Assist in the scheduling, planning, and tracking of documentation to meet client deadlines and product release dates.

Develop and maintain an application documentation library for both internal and external use.

Ensure uniformity in written communication and documentation templates by other departments, such as technical specifications and RFP replies.
Requirements
Bachelor's degree in a relevant technical field with excellent verbal and written English Communication Skills.

Minimum of 5-7 years experience in an IT software development environment.

Proven experience in technical writing and documentation for audiences with varying levels of technical expertise.

Ability to comprehend complex programming code.

Demonstrated ability to present technical material in a classroom setting, a presentation, or a video conference.
Example 4: Senior Technical Writer Job description for Web-Based Company
Job Description
The ideal applicant possesses technical expertise, demonstrates good communication and writing abilities, and can collaborate well with other writers, project managers, software engineers, product managers, and data scientists. We are searching for writers who have experience explaining complex concepts. Applicants with a background in software engineering, scientific publication, technical writing, curriculum development, or teaching are welcome to apply.
Responsibilities
Develop high-quality web-based application documentation.

Publish release notes using the RoboHelp, MadCap, Wikis, or other documentation publishing software

Create content for how-tos, user guides, and tutorials for technical subjects.

Create software documentation based on technical specifications, developer discussions, and hands-on testing.

Revise existing documents to match new functionality.

Edit written content by the web developer for publication.
Requirements
 Attention to detail for technical accuracy and consistency in writing.

Proven experience in comprehending and translating technical information for a generic audience.

Ability to prioritize and meet deadlines.

Ability to thrive in a fast-paced environment without the need for supervision.

Minimum of 3 years of professional documentation experience with a Bachelor's degree.

Hands-on experience with workflow tools and source control systems such as JIRA/Confluence and Git.

Results-driven approach and problem-solving ability.

Experience with documentation workflows and Markdown.

Knowledge of data science and machine learning is an added advantage.
Find the Ideal Technical Writer
Focusing on the writer's job description is essential for companies to hire talented, experienced, and skillful senior technical writers.
A senior technical writer is a professional responsible for the business growth of any company. Therefore they must have the ability to lead a team and work collaboratively with different departments within and outside the company.