Are you looking for technical writer job description examples? Then you came to the right place.
But do you know what technical writer duties are?
Technical writers create technical documentation, including user documentation, how-to guides, integration guides, computer systems operation guides, and product specifications that increase the experience for the digital platform. They work with other technical experts, such as engineers and software developers, to ensure that the information they provide is accurate and easy to understand.
Furthermore, it is worth mentioning, that since technological advancements are taking over almost every industry, the U.S. Bureau of Labor Statistics found that the demand for technical writers between the years 2019 to 2029 is increasing at a rate (7%) faster than the average (4%) for all occupations. As a consequence, technical writers' salary average is increasing.
Technical writing is a growing field because it requires skills to understand technical information and write it in an easy-to-understand language. Technical writing is the art and science of communicating complex information to a non-technical audience.
Technical writing experience is valuable among B2B and Software-as-a-Service (SaaS) companies. A successful technical writer knows the importance of using documentation publishing software to create high-quality documentation for the end-user. This is why their technical knowledge and technical skills are high in demand.
Technical writers typically have a strong background in a particular field, such as engineering or computer science. With the ever-increasing complexity of products and technologies, the demand for skilled technical writers is likely to continue to grow.
For starters, our technical writer job description will explain everything you need to know. If you're interested in learning via video, watch below. Otherwise, skip ahead.
Technical Writer Job Description Template 1 – IT
A technical writer's job in the IT industry is fascinating. A technical writer creates software documentation, user manuals, and other technical content that converts complex technical information to a non-technical language.
Technical writers work with developers to create software documentation that reflects the software or system for the end-users. This includes both user-facing documentation, such as technical manuals and tutorials, and internal developer documentation including code diagrams and API references.
Technical writers have a strong understanding of the products they are documenting to explain complex concepts in simple language. Technical writers also often play a role in editing and proofreading documentation that other technical writers have created.
Sometimes, a senior technical writer conducts user testing, to ensure that documentation is suitable for the end-user. The goal of a technical writer is to produce high-quality documentation that meets the needs of its intended audience. The software documentation ability of technical writers in the IT industry is second to none.
Job responsibilities of a technical writer:
Prepare instruction manuals
Disseminate technical information in easy-to-understand language for a non-technical audience
Have technical accuracy in writing user documentation
Create software documentation after a thorough collaboration with subject matter experts and technical staff
Help other writers in creating documentation
Ability to take existing and potential content and improve it
Convert complex documentation to easy language for multiple audiences
Create product manuals with screenshots and tutorials
Write documentation for internal teams such as developers and programmers
Communicate complex ideas in a concise manner
Requirements
Bachelor's degree or higher in Information Systems, Information Technology, Computer Science, or other related disciplines.
6+ years of proven experience in writing technical documentation
Understand and explain complex technical concepts
Strong research and analytical skills
Ability to undertake multiple projects and deliver on tight deadlines
Excellent technical writing skills
Excellent verbal communication skills
Solid grip on documentation publishing software such as Zendesk Guide, Camtasia, SnagIt, and other software
Good working knowledge of MS Office or Google Docs
Detail-oriented
If you're interested in landing your dream technical writing job, check out our Technical Writing Certification Course.

Technical Writer Job Description Template 2 – Pharmaceuticals
Technical writers in the pharmaceutical industry create and revise a wide range of documents, including patient information leaflets, clinical study reports, regulatory submissions, precautions for medications, and reference guides. They collaborate with subject matter experts to ensure all materials are accurate and compliant with relevant guidelines.
It won't be wrong to call them technical specialists. That's because writing a technical document in this industry is more challenging than writing any generic SOP manual.
Chemists, biologists, and microbiologists find it challenging to write tech documentation. This is where the technical writer comes in to write medical documentation in the pharmaceutical industry.
Technical writers also play a key role in developing training materials and facilitating educational workshops for healthcare professionals. Technical writer distills complex information into clear and concise language so that anyone with no prior knowledge of the topic can understand.
Technical writers must have a deep understanding of the ICHQ10 processes, as well as the needs of potential customers. Most employers in this industry demand someone who has a background in science or engineering to convert complex topics into a well-organized document.
Job responsibilities of a technical writer:
Prepare instruction manuals for prescription medicines
Write patient information leaflets
Prepare clinical study reports
Prepare procedural documentation
Prepare medical user guides and training materials for healthcare professionals
Prepare a broad range of marketing collateral by collaborating with the product managers
Assist with the close out of CAPA's and Quality Events
Write, revise, and review documents of master batch records, BOMs, SOPs, etc.
Maintain templates and modules of technical documents
Review technical documents through EDMS
Create medical device user manuals
Create and manage Change Control documentation and batch-related deviations
Requirements:
Excellent written skills
Flexible in terms of work hours to meet business objectives
Knowledge of packaging equipment and packaging lines, sterilizers, formulation process, and relevant fields
Bachelor's degree in pharmaceutical sciences or relevant field
3+ years of experience in the pharmaceutical industry
Solid grasp of manufacturing process equipment and cGMP
Strong attention to detail
Ability to organize and prioritize work
Proficient with MS Office applications
Strong analytical and problem-solving abilities
Strong verbal and technical communication skills
Technical Writer Job Description Template 3 – EdTech
Technical writers in the education or edtech industry create and maintain documentation for educational institutions and technology companies. Typical duties include writing user manuals of edtech apps, how-to guides, research papers, white papers, and other materials.
As the demand for educational technology products and services continues to grow, there will be an increasing need for skilled technical writers who can help create high-quality documentation that meets the needs of both students and educators.
An ideal candidate is someone with a strong grip on producing high-quality technical content, including journal articles for educators. A senior technical writer may have a team of junior staff collaborating with each other to write compelling documentation.
Job responsibilities of a technical writer:
Write technical content for edtech mobile apps
Help educators in curriculum development
Work with product designers to understand the requirements including layout and design
Develop user guides and Training Manuals that communicate well with teachers and explain how to use all components of the online testing system
Write concise material that teachers can relate to
Recommend designs, layouts, and formats for documents
Help educators and teachers in writing journal articles
Convert technical information into a concise language for students
Requirements
Bachelor's degree in Education or relevant field
3+ years of experience working in education, or technology
Excellent writing and editing skills appealing to K-12 educators and students
Comprehensive knowledge of the English language, grammar, punctuation, and spelling
Write and edit clear, simple, and concise educational material
Experience working on multiple projects
Excellent time management and organizational skills
Ability to adapt to changing prerequisites, project scope, and dimensions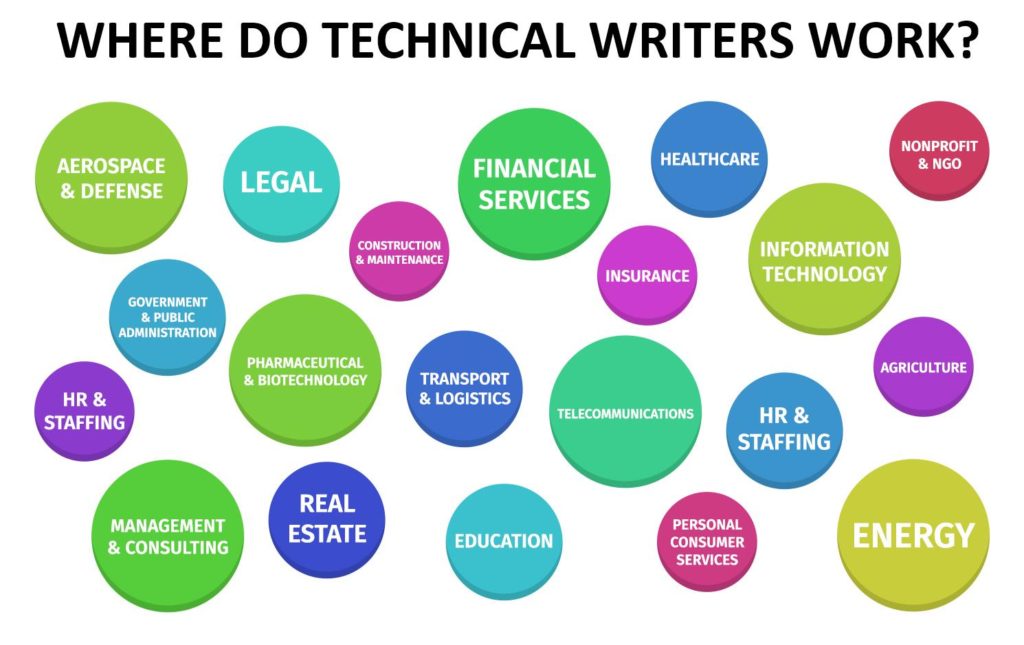 Technical Writer Job Description Template 4 – Consumer Electronics
A technical writer in the electronics consumer industry produces manuals, how-to guides, and other documentation for users of electronic products.
The technical writer job description requires a different mindset in the consumer industry as you will be writing more about physical products, and less about services.
Whenever you purchase a new gadget such as a smartphone, TV, or speaker, you get a leaflet and an instruction manual with it. That's what technical writers do. They write these in-depth guides so that you can use the products without any obstacles.
Other than writing about the product's features and capabilities, the technical writer must also explain how to use the product according to the industry's safety standards.
To do this, they must have a strong understanding of the product and the audience. In many cases, they will also work with engineers to ensure that documentation is accurate and up-to-date.
As technology evolves, technical writers need to adapt their writing. This requires not only a deep knowledge of the latest trends in the industry but also excellent research and writing skills.
Job responsibilities of a technical writer:
Create product manuals for the consumers
Edit existing content for internal and external stakeholders
Write user manuals and how-to guides
Provide safety hazard warnings and other information on electronics not suitable for children under the age of 3
Incorporate animation, illustrations, or photographs to increase users' understanding of the products.
Standardize content across platforms and media
Collect usability feedback to update and improve existing content
Write assembly manuals for toys, furniture, and various products
Requirements
3+ years of experience working in the consumer industry.
Background in the field of electronics.
Ability to explain complex topics in a clear language.
Bachelor's degree in electronics and communication engineering, or relevant.
Ability to meet tight deadlines.
Excellent written skills.
Ability to understand the technical specifications of each product and write in a concise manner.
Conclusion
Technical writer duties vary from job to job. We have done our best to explain the various roles of a technical writer in different industries. Now is your time to pick a technical writer job role and apply to your dream job.
We know you will ace it. Good luck in applying to technical writer jobs!
---
If you are new to technical writing and are looking to break-in, we recommend taking our Technical Writing Certification Course, where you will learn the fundamentals of being a technical writer, how to dominate technical writer interviews, and how to stand out as a technical writing candidate.